Speakers
Dr. Muraliraj Jagantheran

Chief Operating Officer of Innoverce365™

Dr. Muraliraj has over 10 years of varied working experience in multiple senior executive roles spanning across shipping, oil and gas, engineering service providers, Information Technology and Business Process Outsourcing. As Chief Operating Officer of MBizM Group, he is engaged with various renowned organisations from both public and private sectors inclusive of manufacturing and services such as consulting, training and coaching in business transformation and business process improvement endeavours. He works with organisations to build a viable capability which is strategically centred on the notion of adapting to change from the perspective of people, process and innovation.

Dr. Satnam Singh

Director of Innoverce365™

Dr. Satnam is an experienced and motivated Group Managing Director of MBizM Sdn. Bhd. with expertise in business transformation, sales and revenue enhancement, governance, marketing and social selling. He finessed his ability to identify and resolve complex issues through meticulous attention to detail and a strong sense of innovation. He has lead innovation to increase efficiencies through cost reductions, productivity, revenue generation and improvements, through focused strategy, policy development and implementation. He demonstrated a strong sense of innovation, confident leadership, and meticulous attention to detail, superior emotional intelligence, interpersonal skills and cross-cultural communications. He has executed many business transformation projects for multi-million dollar clients whilst liaising directly with CEOs and Board Directors as an external consultant while collaborating with multiple stakeholders to develop and implement business transformations.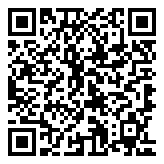 Date
Nov 18 2020
Expired!
Time
10:00 am - 12:30 pm
Cost
RM499.00
Labels
HRDF Claimable
Innovation Circle Workshop (Half-Day)
Understand your organisation's blockers and amplifiers for innovation
Get the opportunity to understand your organisation's strengths and weaknesses in order to guide strategy, decisions and resource allocation. You will learn how to increase the chances of success in your innovation efforts. Utilising the Innovation360 framework, assess innovation capabilities that bridge science and business through Artificial Intelligence (AI), data-driven analysis and insights from over 1000 organisations in 60 countries.
You will learn the language for innovation grounded in research and obtain new perspectives through facilitated round table discussions with peers, comprising of strategy, process, culture, governance, metrics and organising for innovation. Each participant of this workshop will get a unique individual 40-page report with innovation capabilities visualised and recommendations on how to take innovation to the next level.
Participants will answer questions via a link prior to the workshop to assess their organisation's innovation profile. The results are measured against InnoSurvey®, the world's largest innovation database, built with data from 1000+ companies in 62 countries. The InnoSurvey® generates a 40-page personalised report, provided to each participant at the event with an individual innovation profile, analysis, and recommendations based on our state-of-the-art AI platform, "Sherlock".
Activities
The workshop kicks off with a brief inspirational lecture that uses figures, artefacts, and interactive media.
Participants are divided into small workgroups.
The workshop leader facilitates a focused discussion of the InnoSurvey® results.
Innovation-related group similarities and significant differences are explored with reflective humour and insight into the implications.
Workshop leader guides participants through their own personalised set of innovation recommendations.
Each individual can choose from the actions that they want to do differently.
Sign Up for the Innovation Circle Workshop today!